Visa Card Holders will receive a
$100 VISA Gift Card

from Apex Direct when they take advantage of this terrific offer
FREE EQUIPMENT (With $99 customer activation charge and purchase of alarm monitoring services. Please see Important Terms and Conditions to this offer below)
1 security panel
1 indoor siren (110 decibels)
1 motion detector
1 glassbreak detector ($150 Value)
3 door/window contacts)
1 monitored smoke detector ($150 Value)
1 visual deterrence package - 1 ADT sign and 6 warning decals
Monitoring as low as $29.99 per month with a 36 month agreement
Visa card holder savings of 40% on all additional equipment purchased
1 standard keypad
1 key chain remote or additional contact
1 battery backup system
Visa Card Holder Benefits
FREE Smoke Detector ($150 Value)
FREE Glassbreak Sensor ($150 Value)
FREE $100 Visa Gift Card from Apex Direct

(savings based on Apex Direct standard equipment offer)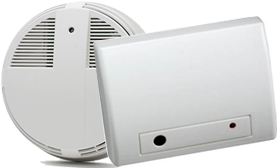 Contact Me
I am a Visa Card Holder and I want to take advantage or find out more about this exclusive offer.
By clicking on SUBMIT, you agree to be contacted by Apex Direct regardless if you are on a Do Not Call list. If you are not a Visa card holder, call us at 1-888-840-0087 to find out how you can take advantage of this offer
Read what our customers are saying...
"Scott from Apex Direct was professional, competent, fast, responsible and clear. He gave me an excellent offer. He dealt immediately with a problem of my getting a credit due to me. The service from Apex Direct was fabulous."
~ Jag, Toronto, Ont.